Welcome to beautiful Bancroft where life is beautiful throughout every season!
Located near the southern tip of Algonquin Park and right on the edge of the Canadian Shield, Bancroft is a dream for those that love the outdoors. The region is home to endless lakes, forests, fishing, camping and breathtaking vistas that will leave you wondering why anyone would live anywhere else.
Bancroft is the ideal mix of rural and urban. Bancroft is a small town, but large enough to have all of the modern amenities you would expect of urban living.
There are many activities to keep you and your family busy all year round. There are countless hiking, biking and snowmobile trails for those that like to explore. If you love to fish, you will never run dry of places to cast your lures. There's golf courses, theatres, museums and even a variety of cultural and sporting events to make sure you never get bored.
Make Bancroft your new home, you won't be disappointed!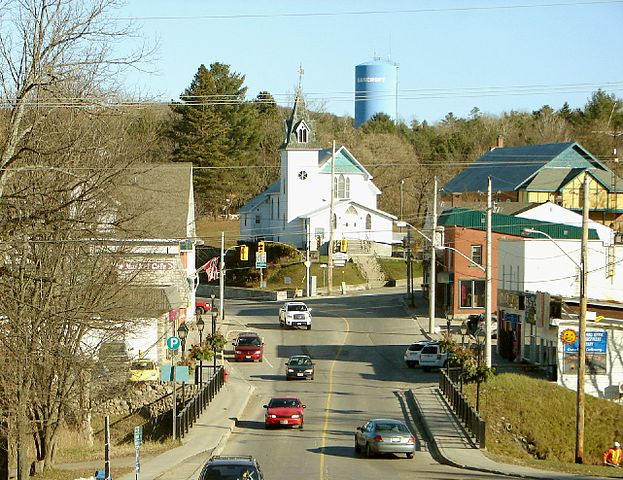 ref. - Wikimedia Commons (P199) - https://commons.wikimedia.org/wiki/File:Bancroft_ON.JPG