Windsor is a safe and friendly, culturally diverse city which is home to a thriving tourism and rejuvenated automotive industry. A city rich in history and culture, with an exciting downtown core, Windsor is a great city for young adults looking to start a career, families looking to set down roots and those looking to find a place to enjoy their golden years.
Windsor has a thriving network of parks and natural spaces for everyone to enjoy with thousands of acres of green space, almost two hundred parks and dozens of kilometres of trails. There is hidden beauty throughout the city, around every corner.
The tourism industry in Windsor has never been stronger, and has led to many entertainment hotspots throughout the city, specifically along the waterfront. Windor's extensive riverfront parks system is host to many unique and diverse dining experiences and leisure activities that will contribute to your enjoyment for years on end.
Enjoy the many festivals and events hosted in Windsor, like the Windsor-Detroit International Freedom Festival which boasts a fireworks display among the largest in the world, and the much acclaimed Detroit Windsor International Film festival.
Windsor is one of the safest regions in Canada. Of the five safest communities in Canada, four of them are in the Windsor Metropolitan Area. A great place to raise a family and put down roots. Come and live in Windsor, you will never make a better decision in your life.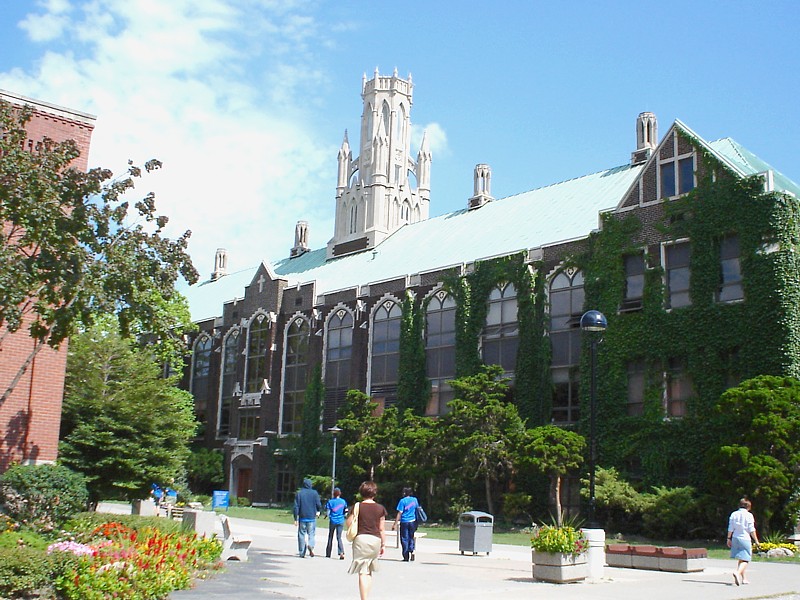 ref. - Wikimedia Commons - Embee473 - https://commons.wikimedia.org/wiki/File:Dillon_Hall.jpg