Located in the heart of Toronto, The Annex is a fantastic neighbourhood with an amazing atmosphere full of great food, live music and a vibrant atmosphere.
Popular among the city's elite in the late nineteenth century, much of the Victorian and Edwardian architectural style of the time has persisted to today. The large Romaneque arches, elaborate turrets and other decorative features that are popular in this neighbourhood give this area a distinct old world feel.
The University of Toronto is at your doorstep, supporting a vibrant community full of intellectuals and young professionals, creating a diversity of culture and class.
The Annex is close to everything you will ever need, located along main transit routes and subway lines, making it easy to access all that Toronto has to offer.
An eclectic gem that is a serene getaway from the hectic nature found in the big city, The Annex is the perfect place to settle and call home.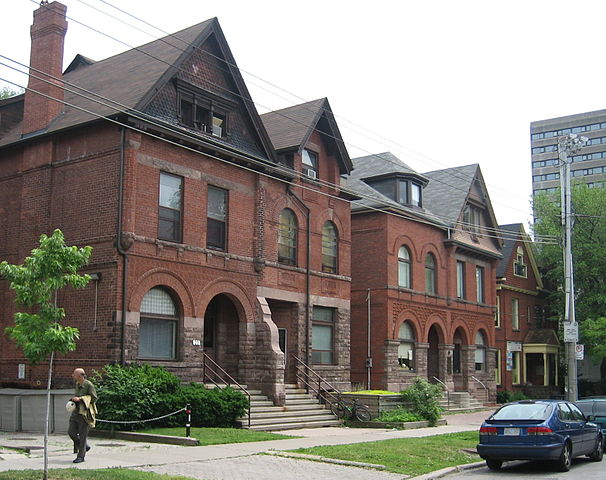 ref. - Wikimedia Commons (SimonP) - https://en.wikipedia.org/wiki/The_Annex#/media/File:Annex_houses.JPG