When most people think of Sudbury, they think about mining and the Big Nickel, but in reality, Sudbury is so much more. The mining industry is important in Sudbury and part of its heritage, however, over the past several decades has diversified and become a strong centre of finance, tourism, education and science and technology research.
Sudbury embodies the beauty of Northern Ontario. The city itself boasts over 330 lakes within the city limits along with six provincial parks and two conservation reserves. It truly is the ideal place to live for anyone who loves fresh air and the outdoors.
Sudbury has a rich history of arts and culture. The city is home to two well renowned art galleries, the Art Gallery of Sudbury and La Galerie du Nouvel-Ontario. Sudbury has hosted the Cinéfest Sudbury International Film festival since 1989, and two very popular professional theatre companies in Sudbury Theatre Centre and Théâtre du Nouvel-Ontario.
Families will love Science North, an interactive science museum, the most popular tourist destination in Northern Ontario. Science North is packed full of exhibits and attractions that inspire the brightest minds.
Sudbury is a fantastic place to live and work. Make the move to Sudbury and you'll never look back.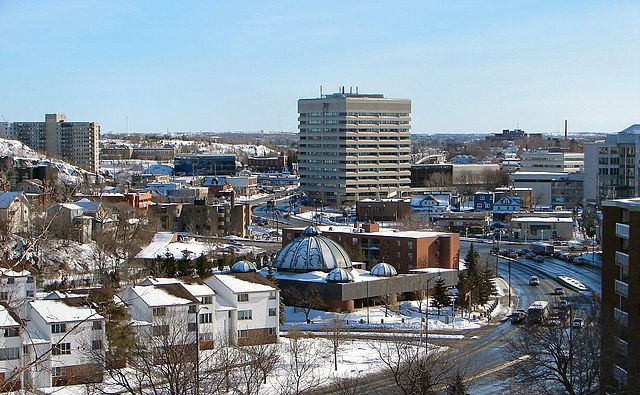 ref. - Wikimedia Commons - P199 - https://en.wikipedia.org/wiki/File:Sudbury_downtown.JPG