Kingston is a vibrant and historic city that boasts a rich cultural heritage and a strong sense of community. Located on the shores of Lake Ontario, it is a popular destination for both tourists and residents alike.
One of the key attractions of Kingston is its lively downtown area, which is home to a diverse range of shops, restaurants, and entertainment venues. The city is also known for its stunning architecture, including the famous Kingston City Hall and the imposing Fort Henry National Historic Site.
But beyond its downtown core, Kingston is also home to several charming and welcoming neighbourhoods, including Strathcona Park. With its beautiful natural setting, wide range of amenities, and strong sense of community, Strathcona Park is the perfect place to call home.
Residents of Strathcona Park can enjoy easy access to a variety of recreational activities, including hiking and biking trails, waterfront parks, and sports facilities. The neighbourhood also boasts proximity to a diverse range of shops, restaurants, and cafes, catering to all tastes and budgets.
Overall, Kingston and Strathcona Park offer the perfect blend of natural beauty, community spirit, and urban convenience. Whether you're a visitor or a resident, this is a city and a neighbourhood that is sure to capture your heart.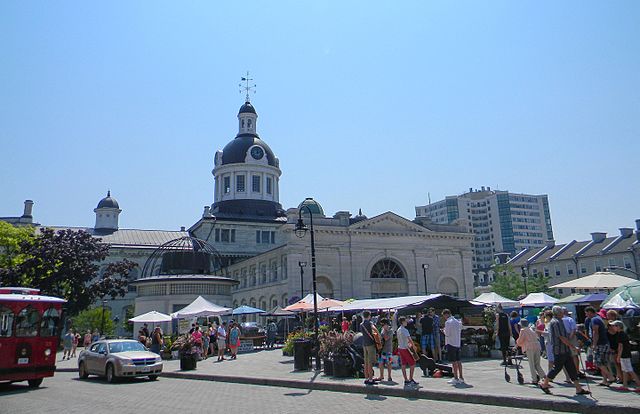 ref. - Wikimedia Commons (Laslovarga) - https://commons.wikimedia.org/wiki/File:Kingston_Ontario_Canada_-_Laslovarga_(28).JPG