West Lincoln is a strong and vibrant community in the heart of the Niagara region.
If you enjoy nature, West Lincoln has plenty for you to enjoy. The natural beauty of the region's vast farmlands, meandering rivers and natural vistas has made the area famous for cyclists, fishing, hiking and a wide array of outdoor activities.
Smithville is the largest urban centre in the area. Smithville is home to amazing, family friendly annual festivals like the 'Annual Frolic on the Twenty' and the 'Smithville Fall Fair'. Smithville is also well positioned along major transportation routes, not only making it ideal for those looking to travel around the Golden Horseshoe, but it has also given Smithville a strong, growing industry.
West Lincoln is ideally situated for those looking for a peaceful lifestyle while still having access to both rural and urban amenities. It is also just a short drive to Hamilton, St Catharines and Niagara Falls, making it a great home for those working in the city looking for a quiet getaway to call home.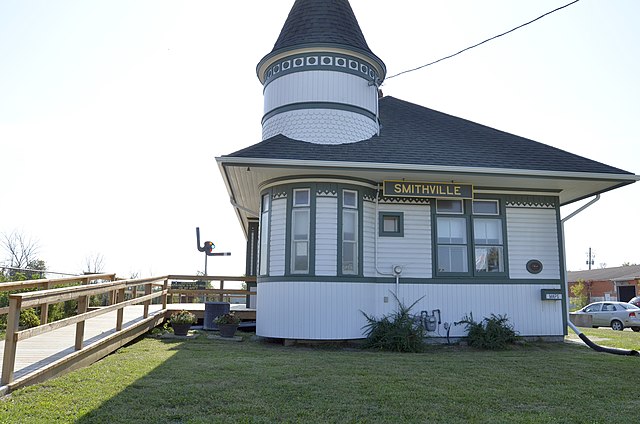 ref. - Wikimedia Commons (Magnolia677) - https://en.wikipedia.org/wiki/File:Train_station_in_Smithville,_Ontario.jpg