Scarborough's diversity creates an abundance of cultural and recreational options. A wide variety of festivals, restaurants, arts and cultural experiences await. Discover what the city has to offer.
For anyone looking to enjoy the outdoors, Scarborough is the ideal city. With the amount of green space, trails, park land, and natural wonders such as Warden Woods Ravine, any outdoor enthusiast would be in their element. With an array of golf courses, there are options for golfers of any skill level.
Scarborough's Centennial Recreation Centre offers indoor and outdoor activities and programs for the whole family. Enjoy skating, tennis, volleyball, swimming, or head on over to the Nike Malvern Sports Complex and practice your skills on the soccer pitch. Spend the day discovering the fascinating creatures at the Toronto Zoo. There's something for everyone!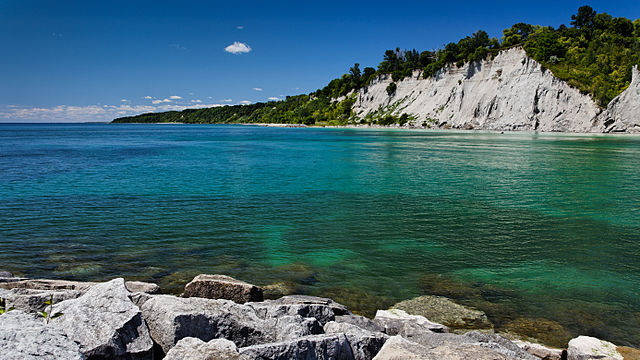 ref. - wikicommons-Benson Kua - https://commons.wikimedia.org/wiki/File:Scarborough_bluffs_-b.jpg