Sarnia is an amazing up and coming region that is on the verge of an industrial and cultural renaissance.
Ideally located between major centres like London, Windsor and Detroit, and coupled with its strong energy sector, Sarnia has attracted major investment into the rapidly growing bio chemical and clean energy industries. Sarnia is a city on the move, a great place to call home with some of the most affordable housing prices in South Western Ontario.
Do you enjoy warm weather? Sarnia has one of the warmest climates in Canada. Enjoy the summers at the beach, relaxing by the renowned blue water of Lake Huron. Take a stroll along the many woodland trails in the region or unwind for the afternoon in the fabulous gardens and parks that Sarnia has to offer.
Sarnia is a city of the perfect size. It is large enough to be home to great healthcare facilities, excellent schools, amazing recreation and leisure services as well as a thriving arts and culture scene, while small enough to maintain that intimate feeling of a true community.
Sarnia is truly a fantastic place to call home!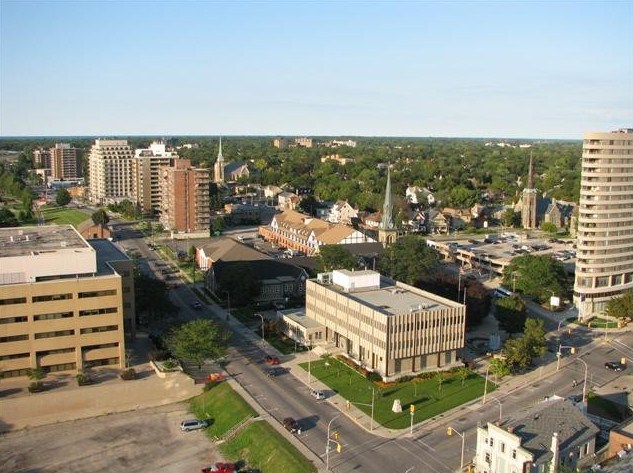 ref. - Wikimedia Commons (MMSarnia) - https://en.wikipedia.org/wiki/File:Sarnia_City_Hall_and_Downtown.jpg