Palmerston - Little Italy is a fantastic neighbourhood in the heart of Toronto that melds vibrant cuisine, trendy shopping and exciting nightlife.
As one might expect, Little Italy is known for its culinary delights. Over the past several decades, the diversification of the area has strengthened its reputation as being home to some of the most delectable international cuisine in the city. If you're looking for great food, or maybe just a patio to enjoy a cup of coffee or a beer, Little Italy is an amazing place to spend your afternoons.
Right next door to Little Italy is Palmerston. These two neighbourhoods are similar, yet distinct. Palmerston is more quiet, and focuses on more family-oriented living, providing a subtle contrast to the trendy lifestyle of Little Italy.
Both areas can take advantage of the two main parks in the area. Art Eggleton and Bickford Park are great places to take the dog for a stroll or go for a run.
A truly great neighbourhood, providing a little bit of everything, this is a great place to settle down and call home.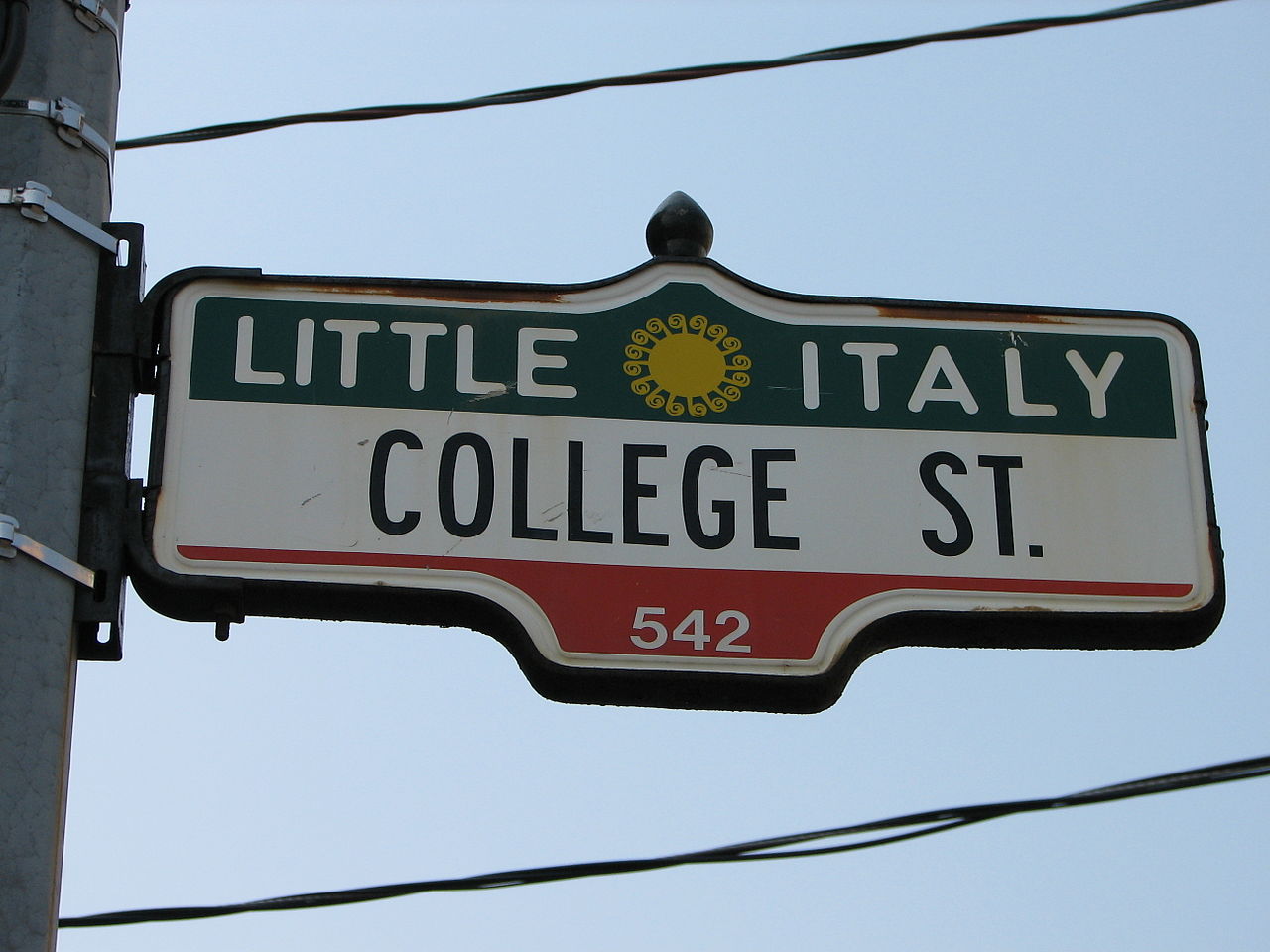 ref. - Wikimedia Commons (SimonP) - https://en.wikipedia.org/wiki/Little_Italy,_Toronto#/media/File:College_street_sign_Toronto.jpeg