North York has it's own special way of showing multiculturalism in the city. With a selection of different foods, places of worship and events, North York has something for everyone.
Located just north of downtown Toronto, and well connected by major public transit routes, North York makes commuting into the core of Toronto for work or pleasure both convenient and simple.
North York's central business district has seen much growth and investment over the past couple of decades, quickly becoming an attractive, more appealing alternative to downtown Toronto for businesses, real estate investment and entertainment. North York's former city hall is located at the heart of this vibrant downtown core, and has become a popular location for hosting a variety events. The most notable of these events is the annual New Year's Eve Celebration, where the residents of the area come together and celebrate the changing of the calendar year.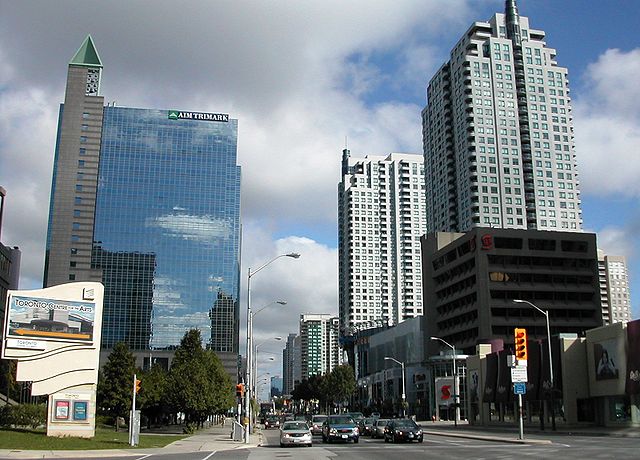 ref. - Wikimedia Commons (PFHLai) - http://commons.wikimedia.org/wiki/File:DowntownNorthYork20050903.jpg

ref. - Wikimedia Commons (Public Domain) - http://commons.wikimedia.org/wiki/File:North_York_Skyline.jpg