Called Butlersburg, Niagara-on-the-Lake's first settlement was established in 1781. In 1792, Niagara-on-the-Lake, then named Newark, became the first capital of Ontario (Upper Canada).
It was renamed Niagara in 1798.
During the war of 1812, American soldiers burnt the town to the ground. The town was rebuilt and continued to grow.
Niagara-on-the-Lake was part of the Underground Railroad, giving many black Americans a path to freedom and a place to call home.
The town began to be called Niagara-on-the-Lake in the 1880s but was not officially renamed until 1970. Niagara-on-the-Lake is now a National Historic Site of Canada.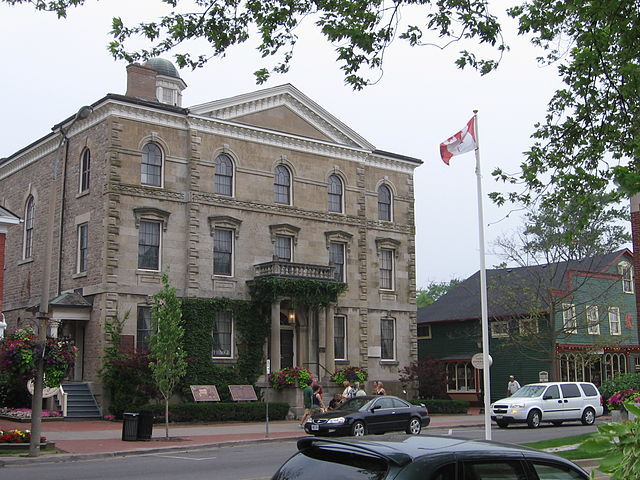 ref. - wikicommons- Yoho2001 - https://commons.wikimedia.org/wiki/File:Court_House_N-O-T-L.jpg