Welcome to Niagara Falls, the most beautiful and breathtaking place to live in Ontario.
There's a reason that families and newlyweds alike choose to spend their well earned vacation time in the region. Not only are the Falls a wonder to behold, but the region also boasts a wide variety of attractions that keep residents of all dispositions entertained all year round.
The Niagara region is Canada's premier wine country, which not only produces countless award winning wines, but also promotes a relaxing and laid back culture that only vineyards can provide. It's hard to imagine spending your days anywhere else once you absorb yourself in the lifestyle of the region.
If you love the outdoors, Niagara has many walking and biking trails in and around the world famous Niagara Gorge. Or maybe you prefer spending your days outside at one of the many renowned golf courses in the area that were designed to challenge and inspire.
If this wasn't enough, Niagara also borders the United States, and is just a short drive to Buffalo, making it easy to take advantage of cross border shopping trips.
The community of Niagara Falls is friendly and welcoming with the perfect blend of urban lifestyle and rural escapes. Make Niagara Falls your home, and you'll wonder why you ever lived anywhere else.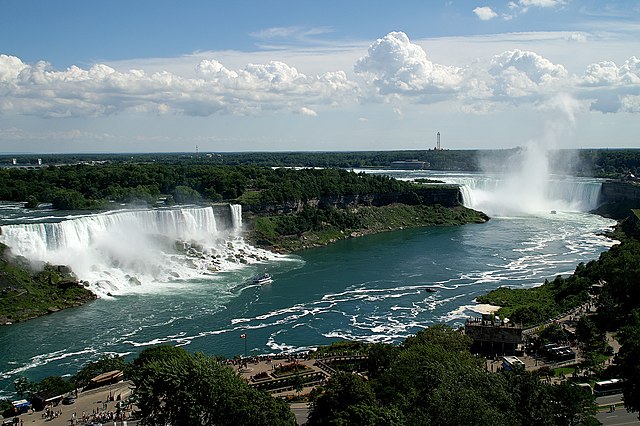 ref. - Wikimedia Commons (Saffron Blaze) - https://en.wikipedia.org/wiki/File:3Falls_Niagara.jpg