Mississauga was formed in 1805 with the purchase of 84 thousand acres of land from the Mississaugas. Initial settlement of the area resulted in the formation of Lakeview, Clarkson, Cooksville, Dixie, Erindale, Lorne Park, Port Credit, Sheridan and Summerville.
Throughout most of its early settlement history, Mississauga was primarily agricultural land, it wasn't until the late 1800s that industry in the area began to expand to take hold due to the many railway lines passing through the area, and the area's proximity to Lake Ontario and York.
In 1968, most of the original township settlements in the area were amalgamated to form the Town of Mississauga, with Port Credit and Streetsville being the notable holdouts until 1974 when they too were annexed into Mississauga.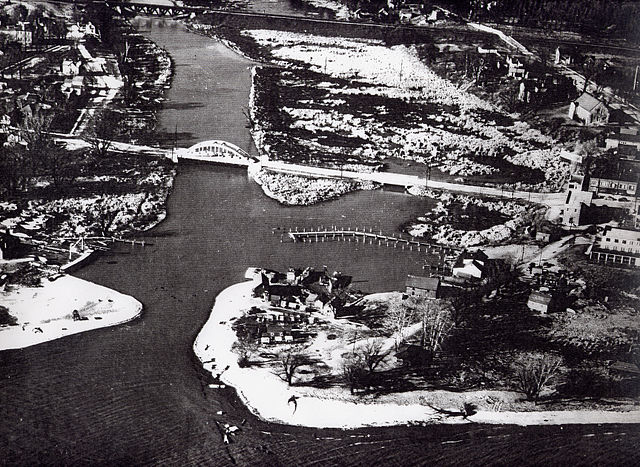 ref. - Wikimedia Commons (GeorgeTheCar) - https://en.wikipedia.org/wiki/File:Port_Credit_1941%2B.jpg