Iroquois is a charming and friendly community located in the heart of the Thousand Islands region, along the scenic shores of the St. Lawrence River. With its beautiful parks, picturesque waterfront, and thriving downtown area, Iroquois is a great place to live, work, and visit.
This vibrant community is known for its strong sense of community spirit, where everyone is welcomed and encouraged to get involved in local events and initiatives. Residents of Iroquois enjoy a high quality of life, with a range of amenities and services available to support their daily needs.
Whether you're looking for outdoor recreation, cultural experiences, or simply a place to call home, Iroquois has it all. From the beautiful Iroquois Golf Club to the historic Upper Canada Village in nearby Morrisburg, there's something for everyone in this charming community.
So why not come and see for yourself what Iroquois has to offer? Whether you're looking for a new place to live, a vacation destination, or simply a fun day out, you won't be disappointed by all that this friendly community has to offer.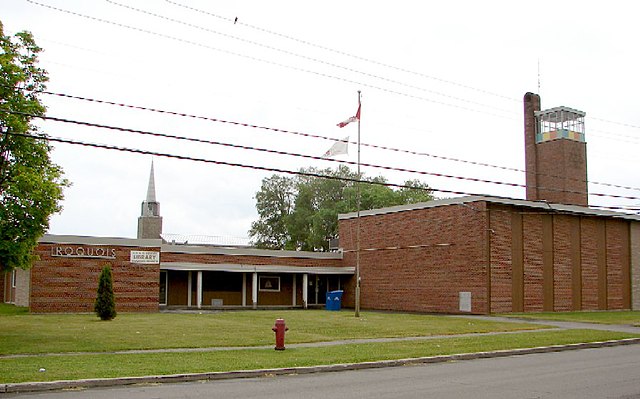 ref. - Wikimedia Commons (P199) - https://commons.wikimedia.org/wiki/File:Iroquois_ON.JPG