The Distillery District is a fabulously unique part of Toronto. The neighbourhood offers a blend of historic European culture and atmosphere mixed with an international cosmopolitan flair that only Toronto can provide. Over the past couple of decades, the Distillery District has quickly become a hub of culture, and one of the most sought after neighbourhoods in all of Canada.
The Distillery District has attracted many residents and businesses with a creative focus. Artists, musicians, chefs and actors have all made this their home, as its traditional brick paved streets, restricted to pedestrians and cyclists give residents a secluded enclave free from the craziness of the big city.
All of the businesses in the area are unique. Here you will find stylish fashion, awe inspiring art galleries, award winning restaurants with a diverse variety of international cuisines and eclectic boutiques.
It is hard to believe that this is all found in the heart of downtown Toronto. Close to absolutely everything you'd ever need.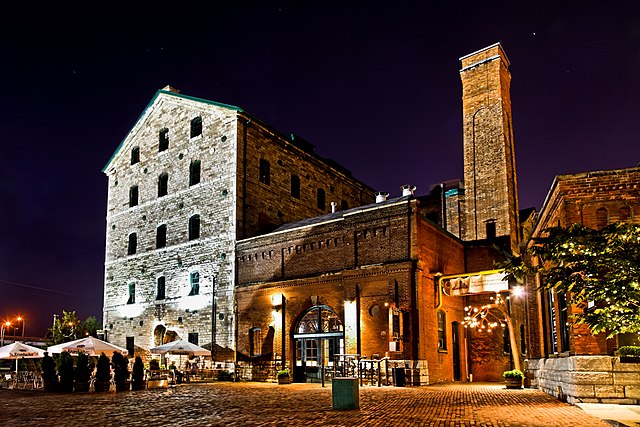 ref. - Wikimedia Commons (Benson Kua) - https://commons.wikimedia.org/wiki/File:Stonehouse_Distillery_at_the_Distillery_District.jpg