Colborne is a community with a charm like no other, boasting friendly folk and a strong community, it's a village anyone would love to call home. Located just off Highway 401, it's an easy commute from Colborne to either Oshawa or Belleville, giving you the rare opportunity to enjoy living in a small town while taking advantage of the amenities of neighbouring cities.
The first sight when heading into Colborne, is the famous Big Apple. This giant apple is 10.7 metres tall and 11.6 metres wide, making it the largest apple in the world. The Big Apple features a mini zoo with donkeys, llamas, goats and more, along with a mini train, mini putt and an amazing restaurant and bakery where you can enjoy their world famous apple pie.
Every Spring, when the apple orchards are in full bloom, Colborne hosts the renowned family friendly Apple Blossom Tyme Festival. The whole community comes together for this fantastic festival which showcases local vendors along with many events, food, and fun for everyone.
Colborne has a vibrant local art scene, centered around the Colborne Art Gallery. The gallery is housed in a heritage building in the historic village of Colborne, and proudly displays the work of various local artists.
Settle down in this unbelievable community and become a part of something special!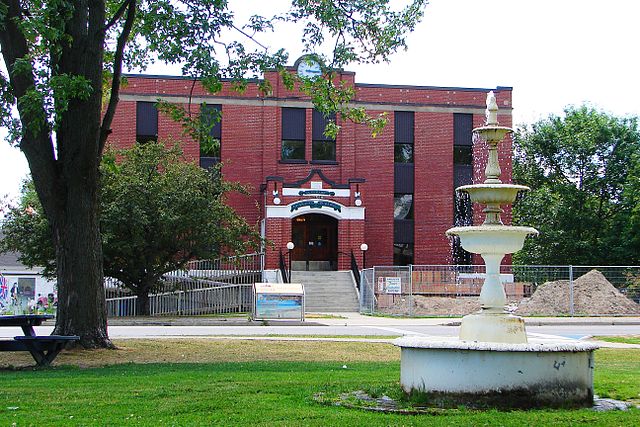 ref. - Wikimedia Commons - P199 - https://en.wikipedia.org/wiki/Cramahe#/media/File:Cramahe_ON.JPG