Centre Wellington is a vibrant and welcoming community. This charming region is surrounded by picturesque landscapes, including the Grand River and the Elora Gorge, which provide an idyllic setting for outdoor activities such as hiking, kayaking, and fishing.
The community of Centre Wellington is renowned for its friendly and inclusive atmosphere, making it an ideal place to live, work, and raise a family. The town's main street is lined with boutique shops, artisanal cafes, and restaurants serving delicious local cuisine. There are also several annual festivals and events that showcase the town's rich cultural heritage and artistic flair.
Residents of Centre Wellington enjoy access to top-notch schools, healthcare facilities, and community services. The town is home to several parks and recreational facilities, including sports fields, community centers, and an outdoor pool. Moreover, the town's proximity to major urban centers, such as Guelph and Toronto, make it an ideal location for commuters and businesses alike.
Overall, Centre Wellington is a wonderful place to call home, offering a warm and welcoming community, breathtaking natural scenery, and a high quality of life.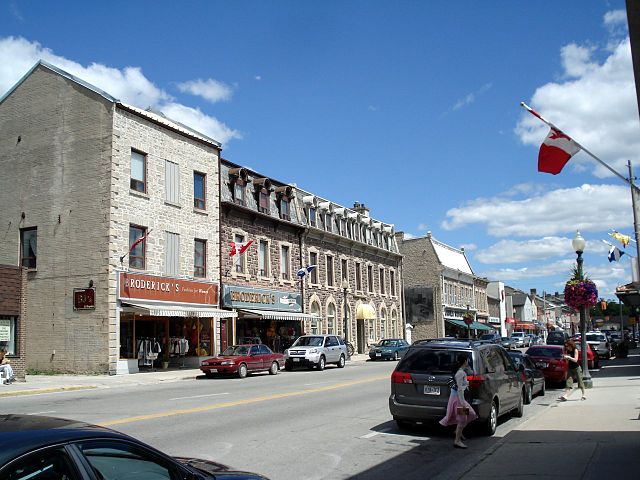 ref. - Wikimedia Commons (Balcer) - https://commons.wikimedia.org/wiki/File:Fergus_Ontario_St_Andrew_St_E.jpg