Casa Loma is a beautiful, quiet and peaceful neighbourhood full of old-growth trees, rolling hills, and natural landscapes. The centrepiece of this area is the famous Casa Loma, a Gothic Revival mansion that has set the tone for the neighbourhood, making it feel like you're living part of a real life fairy tale.
Casa Loma is truly a piece of heaven, hidden within the big city. The neighbourhood is known for its quiet and calm, something that is treasured and very hard to find in Toronto.
Residents enjoy the luxury of a fantastic location. Casa Loma is close to prime shopping, with easy access to Midtown, Downtown and Yorkville, and the neighbourhood is also close to both the Financial and Entertainment Districts, making this a very sought after area.
Beautiful parks can be found in Casa Loma. Nordheimer Ravine and Sir Winston Churchill park both feature winding trails, a beautiful creek and amazing landscapes that residents can enjoy.
There's a reason that Casa Loma is one of the most prestigious neighbourhoods in the city!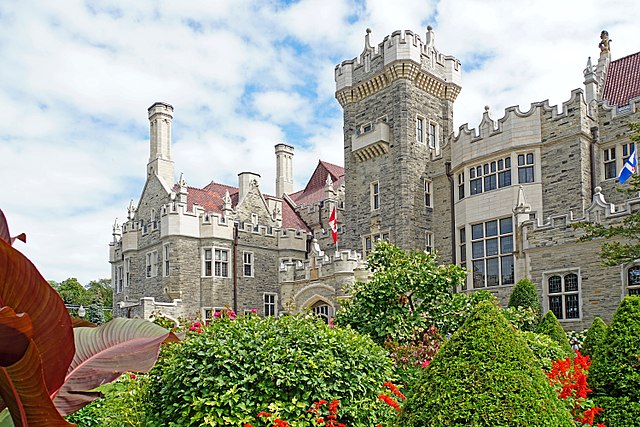 ref. - Wikimedia Commons - Dennis Jarvis - https://en.wikipedia.org/wiki/File:DSC08949_-_Casa_Loma_(36406739443).jpg