There is never a shortage of activities in and around Barrie.
Summer time activities include watercraft and boating rentals, beaches for swimming, picnic areas, hiking and walking trails, to name a few. For winter enthusiasts Barrie offers plenty of fun from skating, skiing and snowboarding, to snow tubing, dog sledding, and more. Barrie's close proximity to Blue Mountain makes it a skier's paradise.
If you enjoy arts and culture explore the city with Heritage Barrie walking tour, experience live theatre, visit a museum, or even discover Barrie through a Segway tour.
There are plenty of options for both indoor and outdoor activities for all ages. You can take the kids to indoor mini putt or even bowling. If you love the outdoors, there are plenty of parks and trails where you can explore and experience nature.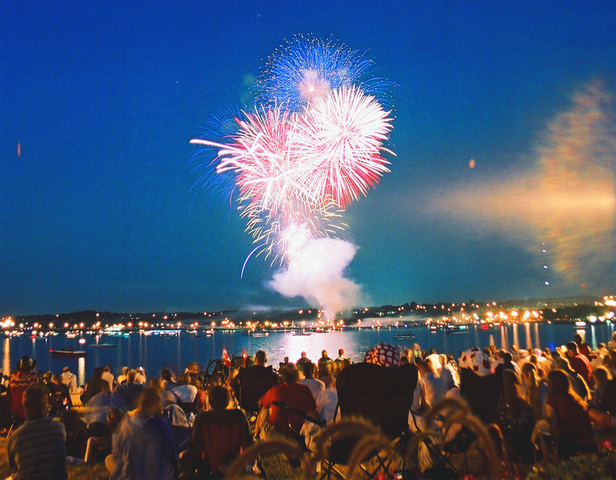 ref. - Wiki-DarrenBaker - https://upload.wikimedia.org/wikipedia/commons/thumb/2/2a/Barrie_Canada_Day_Fireworks.png/616px-Barrie_Canada_Day_Fireworks.png