Alnwick Haldimand is a beautiful part of Ontario rooted in rural traditions and lifestyle. Nestled between Rice Lake and Lake Ontario, with the Cobourg Creek watershed running through it, the township is home to diverse ecosystems, from forests and meadows to wetlands.

This region is known for its outdoor lifestyle. Visit Nawautin Nature Sanctuary and Wetland Trail along the shore of Lake Ontario to discover beautiful trails, flora and fauna. Many deer, fox, beaver, rabbits and birds call the sanctuary home, along with many species of fish including brown trout, rainbow trout, Chinook salmon, sculpins and darters.
The township has activities for the family all year round. Haldimand Memorial Arena and Park hosts hockey, disc golf, baseball, public skating and has an amazing playground. Ste. Anne's Country Inn & Spa is a world class health and wellness spa where you can go to forget all of life's troubles. Golden Beach Resort is a great family vacation getaway that features camping, boating, beaches and endless fun!
If you are looking for a community that is welcoming, warm and relaxing, Alnwick Haldimand is a great place to settle down and call home.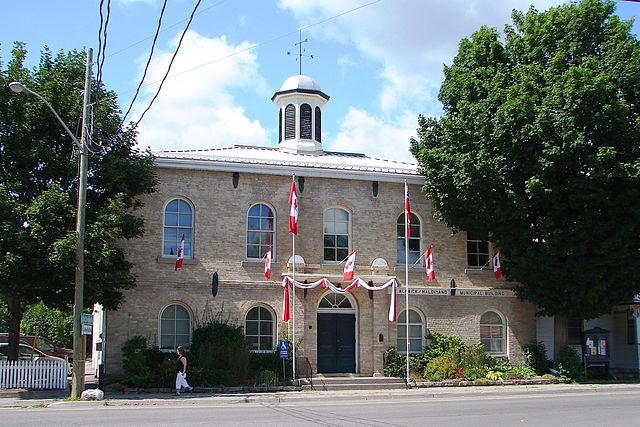 ref. - Wikimedia Commons (P199) - https://commons.wikimedia.org/wiki/File:Alnwick-Haldimand_ON.JPG