Burlington is full of history.
The area attracted aboriginal people long before the first settlers in the late eighteenth century.
In 1784 Joseph Brant was recognized for fighting for the British in the US war of Independence by being granted large sections of land in the area. The sectioning and sale of land by Brant to settlers marked the humble beginnings of what would become to be modern day Burlington. Honouring his legacy are the Joseph Brant Museum and the Joseph Brant Hospital, both of which are near the site of Brant's former home.
In the regions development into a farming community, clearing of the land from 1820 to 1850 resulted in pine and oak timbers being the region's chief export. Soon after, farming and agriculture would dominate the area with wheat being the primary crop of the region. Burlington eventually diversified and expanded farming communities with crops of fruit and vegetables.
Industry in the area has shifted much over the years since. Agriculture gave way to commercial factories, which have since been replaced by modern companies and high tech industries which have attracted numerous people to the area. By 1974, with the population being over one hundred thousand, Burlington was incorporated as a city, and to this day is one of the premier cities in southern Ontario.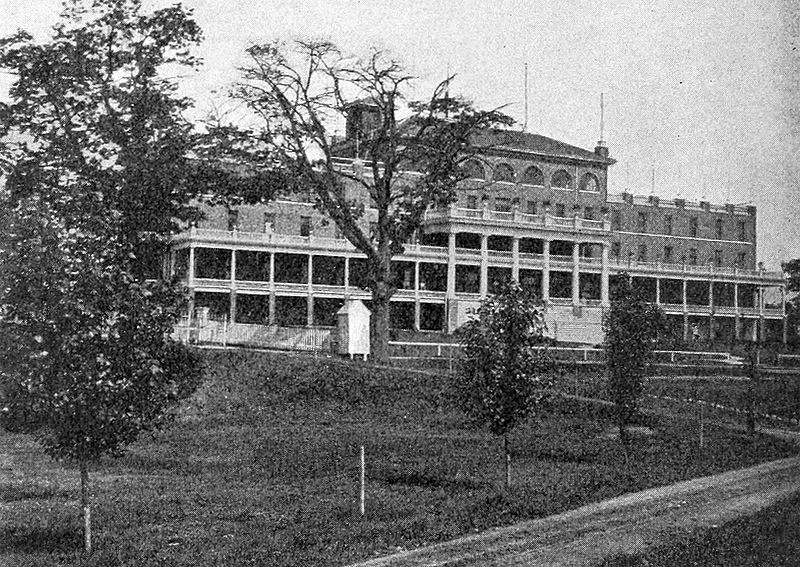 ref. - Wikimedia Commons (Public Domain Image) - http://commons.wikimedia.org/wiki/File:Brant_Hotel_-_Burlington,_Ontario_(1902).jpg