Whitby is named after the seaport town of the same name in Yorkshire, England. The original name "Whitby" is Danish, and translates to "White Village".
Whitby's natural harbor along Lake Ontario was an important aspect to trade and early settlement. In particular, the transportation of grain from farmland relied upon this route.
Of interest to note is that during World War II, Whitby was the location of Camp X, a secret spy training facility.
Although statistically classified as being in the Durham region, Whitby is often referred to as part of the Greater Toronto Area because of its close proximity and due to the fact that it houses many commuters.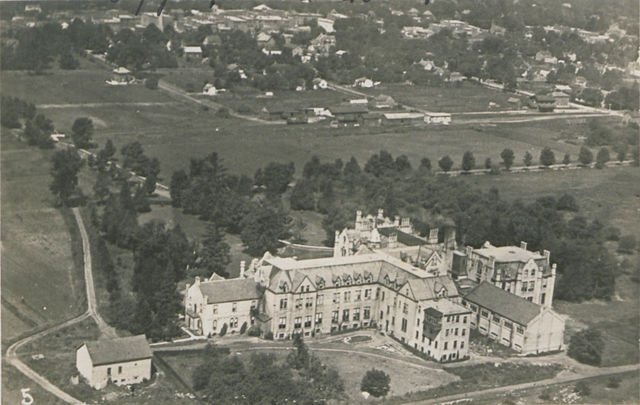 ref. - Wiki - Canadian Postcard Company - https://commons.wikimedia.org/wiki/File:Whitby_Ontario_from_the_Air_(HS85-10-35932).jpg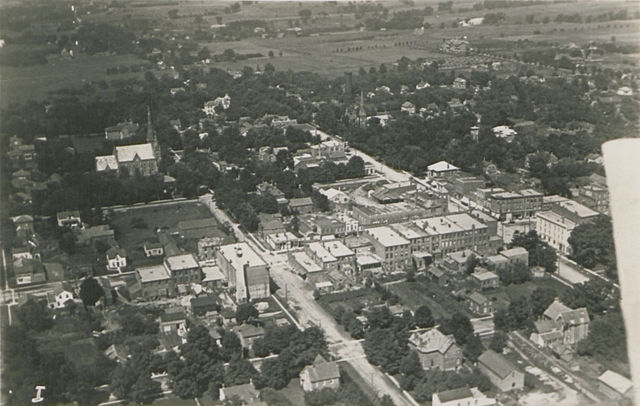 ref. - Wiki- Canadian Postcard Company - https://commons.wikimedia.org/wiki/File:Whitby_Ontario_from_the_Air_(HS85-10-35928).jpg