Wasaga Beach is one of the premiere communities to live in Ontario.
Nestled along the south shore of Georgian Bay, Wasaga Beach is home to the most famous 14 kilometres of white sand beach in Ontario. Swim in warm, clean water, and enjoy the panoramic views of the bay along with its beautiful and romantic sunsets.
Wasaga Beach is far more than just the beach. The town offers a wide variety of fantastic restaurants and special events for the whole family to enjoy.
If you enjoy the outdoors, you will love Wasaga. Hike along one of the several hiking trails in the area, explore the beautiful Wasaga Beach Provincial Park, and spend time on the water in beautiful Georgian Bay.
Whether you're looking for a vacation residence in one of the many cottage style homes in and around the area, or if you're looking to settle down in a newer peaceful residential areas in town, Wasaga Beach is the perfect community to become a part of.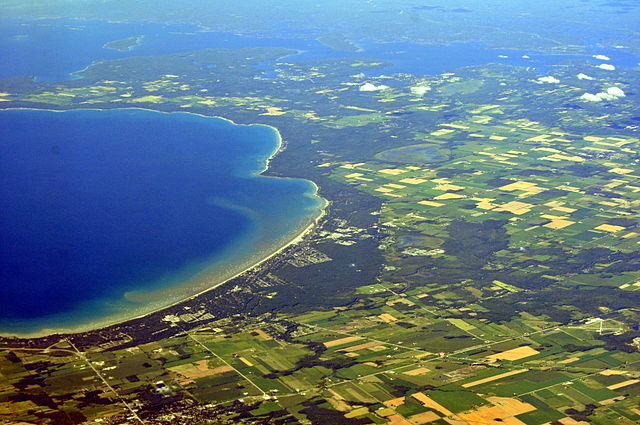 ref. - Wikimedia Commons (Joe Mabel) - https://commons.wikimedia.org/wiki/File:Aerial_-_Wasaga_Beach,_Ontario_from_SW_01_-_white_balanced_(9656223451).jpg