Kingston is the perfect city. It's large enough that it has every amenity you'd ever need and all of the entertainment you'd ever want. It's small enough that there's rarely any traffic and you can travel across the whole town in just 15 minutes.
Downtown Kingston is historic and beautiful. Endless boutique shops, fantastic restaurants, a stunning waterfront and a friendly, welcoming atmosphere will make you wonder why you ever lived anywhere else.
If you love outdoor living, you'll love Kingston. Not only are there several large conservation areas and nature trails to enjoy, but also just outside of the city, the countryside awaits. If you're looking for a cottage property, lakes perfect for fishing or boating, camping, hiking, biking, or just a little space to enjoy the fresh air, you don't have to travel far.
As the first capital of Canada, Kingston is rich with history. Take an afternoon to visit Fort Henry, it is quite the sight to behold. This traditional military stronghold is now a museum and historical heritage site where visitors can get a glimpse of what 19th century military life was like. A great place to time travel into the past and enjoy the day with the family.
Kingston is just a short drive to the United States with Watertown, New York right across the border offering a variety of shopping opportunities and restaurants that are not available in Canada.
There's a little bit of everything in Kingston, it truly is one of the best places in the country to live.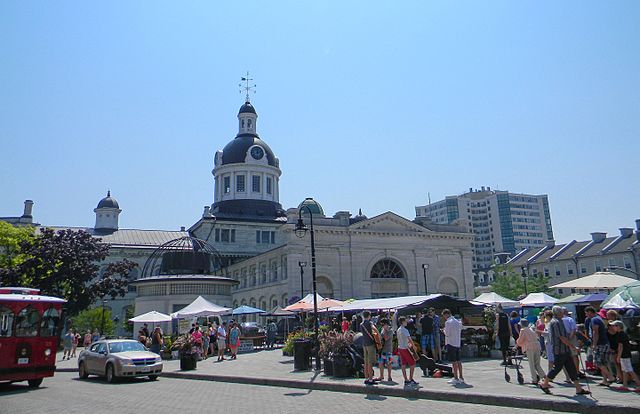 ref. - Wikimedia Commons (Laslovarga) - https://commons.wikimedia.org/wiki/File:Kingston_Ontario_Canada_-_Laslovarga_(28).JPG