Oakville is an affluent lakefront town nestled on the shores of Lake Ontario, part of the Greater Toronto Area in the Halton Region. Only thirty minutes from downtown Toronto, Oakville is ideally located for commuters, and just one hour from the United States border, shopping trips to Niagara Falls and Buffalo couldn't be easier.
Oakville's picturesque downtown features a premium dining and shopping experience with many downtown boutiques and cafés. Many events are featured in downtown Oakville such as the highly acclaimed Jazz Festival. Oakville offers a variety of waterfront homes as well as superb custom built homes, luxury condominiums, and several new subdivisions of family homes.
Families thrive with Oakville's excellent education system boasting some of the highest rated public schools in Ontario. Oakville features the highest ratios of private schools to student population in the country, with several of Ontario's premiere private schools.
The town's beautiful open spaces, many parks, over 150 kilometers of trails, and several golf courses give the town a country feel in the city, making it ideal for those that love the outdoors.
It's not hard to see why Oakville is one of the premiere places to live in Canada.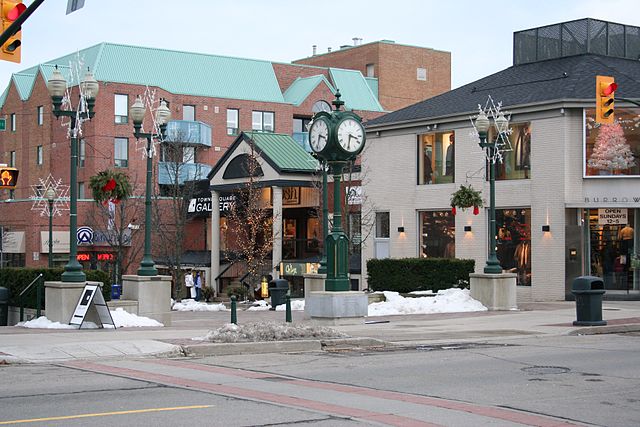 ref. - Wikimedia Commons (Whpq) - https://commons.wikimedia.org/wiki/File:Oakville-Ontario-Downtown.JPG